GENERAL
5 Things to Look for When Choosing a Sprinkler Service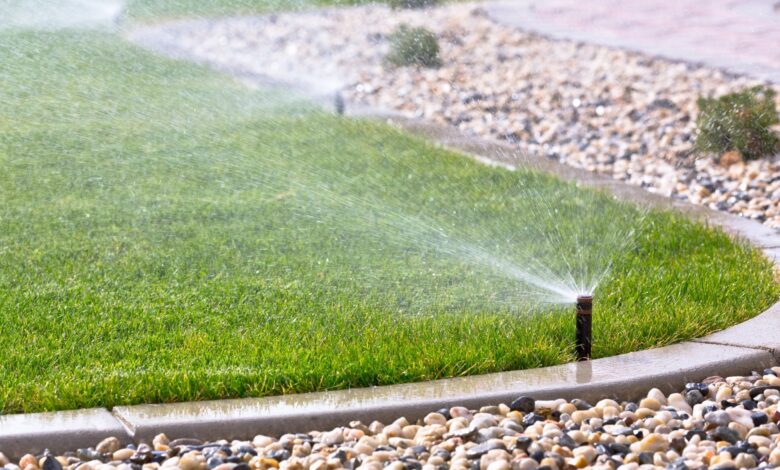 Is your sprinkler system no longer performing as well as it should?
You should contact a sprinkler service to replace broken parts, insert better ones, and fix faulty systems. After all, the longer you wait to do this, the more money you'll have to pay for the repairs.
Before hiring a service, though, it's essential to set clear expectations. Please learn more about what they can do to help your lawn thrive while ensuring you reap the benefits of their service.
Doing this can help you decide which company to hire. Here's what you should look for.
1. Expertise and Experience
A sprinkler service expert should thoroughly know the various types of sprinkler systems and their functions. They should also be knowledgeable about:
The local climate
The water regulations
The best practices for installation and maintenance
In addition to expertise, experience is crucial. An experienced professional has a better understanding of potential issues. They must also know how to troubleshoot them efficiently. They also have a track record of successful installations and satisfied customers.
By prioritizing expertise and experience, you can ensure you receive the best possible service for your sprinkler system.
2. Water Conservation and Sustainability
Look for a service that offers efficient irrigation systems that can help reduce water waste and conserve this precious resource. Opt for a service that provides rain sensors. It shuts off your sprinklers when it rains, saving you from unnecessary watering.
Additionally, inquire about their use of sustainable, eco-friendly products. Ask about their efforts to reduce water waste through proper sprinkler maintenance and repairs.
Considering all of these can help you maintain a beautiful landscape. You can also make a positive impact on the environment.
3. Affordability
Researching and comparing different companies is essential to find the most cost-effective option. Look for services that offer competitive pricing without sacrificing quality.
Consider the type and size of your property and the specific services you need to determine a fair price. Additionally, inquire about any hidden fees or charges you may not include in the initial quote.
It is also beneficial to read reviews and ask for recommendations to ensure you get the best value for your money.
4. Emergency Response and Maintenance Plans
Choosing a sprinkler service with technicians with experience handling emergencies like the ones at Localsprinklers.com is essential. They have the necessary expertise and resources to handle any situation effectively.
Their maintenance plans should also be thorough and consistent to ensure your sprinkler system is always functioning correctly. Considering these factors, you can have confidence in your sprinkler service's ability to protect your property.
5. Customer Service
Look for a service that offers quick and efficient responses to any inquiries or concerns that may arise. A reliable sprinkler service should have a dedicated team of professionals who are readily available and willing to assist with any questions or issues.
They should also commit to exceeding customer expectations. You can do it by ensuring their services are high quality and tailored to meet individual needs.
Choose the Best Sprinkler Service Today
An exemplary sprinkler service is crucial for maintaining a healthy and vibrant lawn. Considering factors like experience, expertise, and customer service, you can ensure you will expertly install your sprinkler system and adequately maintain it.
Don't settle for less! Make the wise choice and schedule your sprinkler service today!
Was this article helpful? If so, check out the rest of our site for more informative content.
You Might Also Like: