BUSINESS
KYC Checks: Building Trust and Ensuring Customer Compliance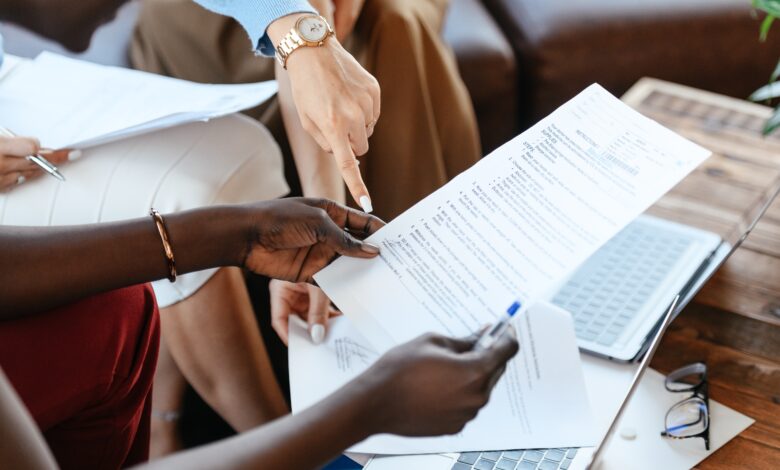 Know Your Customer (KYC) checks are a fundamental part of the KYC process. It helps businesses verify the identification of their clients. The purpose of KYC checks is to verify consumer identities, mitigate risks, and preserve regulatory compliance.
It helps in building trust among the customers and provides a smooth customer onboarding into the KYC process. This article will explore the importance of KYC checks exploring their importance and function in establishing consumer trust and compliance. 
Know Your Customer (KYC) Process
KYC processes play an essential role in diverse industries, which include banking, finance, and e-trade. They serve the following purposes:
ID Verification:
These KYC checks enable companies to verify the authenticity of consumer identities, ensuring they are who they claim to be. This enables businesses to identify fraud and other suspicious activities.
Compliance with Regulations:
It helps ensure certain corporations adhere to the regulatory requirements. It also ensures compliance with the anti-money laundering (AML) and counter-terrorism financing (CTF) rules. Compliance with regulations is vital for avoiding penalties. 
Risk Assessment:
KYC guidelines help organizations verify the risks associated with customers. By collecting customer personal data, businesses can get to know the probability of risk and take precautionary measures to mitigate it.
Importance of KYC Checks
Implementing KYC checks offers several advantages for companies:
Fraud Prevention:
The KYC process helps detect and prevent fraudulent activities, including identity theft, account takeovers, and money laundering. Businesses can come across and mitigate the possibility of fraud by verifying customer identities and assessing their risk assessment levels.
Risk Mitigation:
It enables organizations to evaluate the risk related to customers.  It helps in reducing the risk regarding customer profiles. This process enables companies to guard them from economic losses and reputational damage. 
Build Trust:
Organizations can foster trust and compliance amongst customers by conducting thorough KYC checks in the customer verification process. When customers understand that their identities are being verified, it helps in strengthening the customer-business relationship.  
Types of Know Your Customer (KYC)
KYC process can be classified into the following types:
Customer Due Diligence (CDD):
CDD includes verifying the identity of clients' identity by gathering and validating their non-public data, including full name, contact details, and other documents, etc. This procedure commonly involves client report verification, such as reviewing passports or driver's licenses. 
Enhanced Due Diligence (EDD):
EDD is performed when a high risk is associated with a customer profile. It involves additional checks in KYC verification, including extensive scrutiny of the customer's background and assessing the customer risk profile in detail.
Continuous Monitoring :
KYC is not a one-time process; businesses must monitor customer bills and transactions for suspicious activities in customer risk profiles. Continuous monitoring enables businesses to stay updated on customer activity.
Implementing Effective KYC Checks
Businesses need to ensure that the following steps are properly conducted in order to incorporate the KYC: 
Data Collection:
Businesses are required to collect correct and updated customer data. KYC checks ensure the necessary information is acquired through verification.
Document Verification:
Advanced technologies and optical character recognition (OCR) are used for document verification to automate the verification process. This reduces human errors and improves efficiency.
Risk-Based Approach:
KYC checks use a risk-based approach to mitigate the risk of any suspicious activity in a customer's profile. Customer due diligence in KYC procedures helps in identifying high-risk customers by streamlining KYC. 
Continuous Surveillance :
KYC process continuously monitors customer activity and transactions for any detection of suspicious activity or fraud. This continuous surveillance of clients can help organizations mitigate risks and ensure compliance with regulatory requirements.
Key Takeaways
KYC checks are an important part of the KYC method. It enables businesses to verify customer identities by assessing risks and observing regulatory requirements. By applying KYC checks,  businesses can save themselves from any fraud, eliminate risks, and help build trust among clients.
Organizations use KYC service providers to ensure customer compliance and build customer trust across several industries. By optimizing KYC checks, organizations can protect and shield themselves from financial crimes and maintain a strong influence in an increasingly digital world.
You Might Also Like: