EDUCATION
Masters of Arts: A comprehensive guide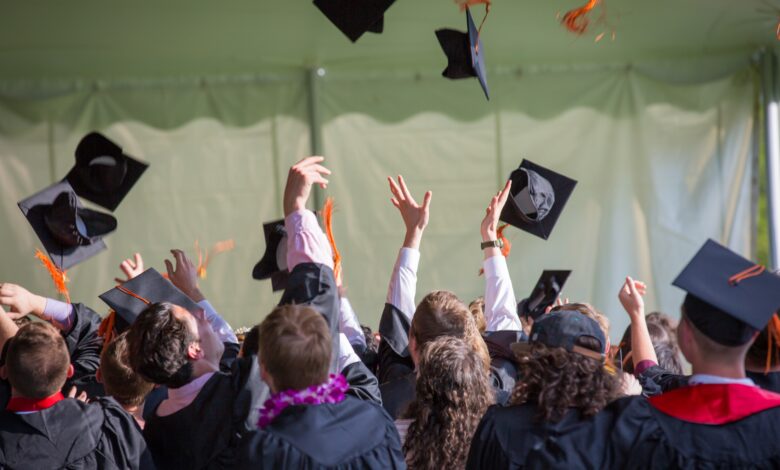 Education is now more important than ever in today's quick-paced and fiercely competitive world. Having a bright future is made possible by the pursuit of knowledge, which also serves as a means of personal development.
The Master of Arts programme is one academic field that has experienced tremendous growth. We will delve deeply into the world of master's degrees in this thorough guide, examining all its facets and opportunities.
What is a Master of Arts?
A postgraduate degree, the Master of Arts (MA) programme offers students the chance to fully immerse themselves in their chosen academic fields. It gives the chance to thoroughly examine topics like literature, history, sociology, psychology, and more.
Students conduct extensive academic research, critical analysis, and advanced study in their field of study throughout the programme. To graduate from MA programmes, students frequently need to submit a thesis or comprehensive project proving their knowledge of the subject.
Why Choose Master of Arts Online?
The flexibility and accessibility of master of arts online programmes, like those provided by establishments, have led to an increase in their popularity. These online courses are designed to fit the needs of working adults with demanding schedules, people with responsibilities to their families, or people who prefer a self-paced learning method.
Students from all over the world can now access top-notch education thanks to online learning because distance barriers are no longer an obstacle. A well-rounded education is guaranteed by the virtual classroom experience, which encourages interaction with classmates and teachers.
Curriculum Investigation: The Master of Arts programme offers a thorough exploration of the subject area. It consists of a variety of in-depth research-focused classes, seminars, and projects. Its emphasis on specialization is what distinguishes the MA programme.
To focus on topics that match their interests and career objectives, students can select from a variety of specializations. Through this specialized approach, graduates are guaranteed to not only acquire a thorough knowledge of their field but also gain proficiency in a particular area.
Opportunities for Employment: Numerous career opportunities in numerous industries are made available by earning a Master of Arts degree. Graduates have a set of highly sought-after abilities, such as critical thinking, research prowess, and effective communication, that are in demand in the job market today.
Because an MA is so flexible, graduates can work in corporate positions as well as in the fields of education, research, journalism, and public relations. Because employers value the capacity to analyze complex information, think critically, and communicate clearly, MA graduates are in high demand.
Why Sikkim Manipal University?
Offering online Master of Arts programs, Sikkim Manipal University has established itself as a reputable institution. Its dedication to academic excellence is demonstrated by the faculty, who bring a wealth of knowledge and experience to the online classroom.
The institution's commitment to upholding global educational standards guarantees that students receive a top-notch education that equips them for the opportunities and challenges in their fields.
Entry Procedure: In general, there are several steps in the admissions process for master's programs. Typically, as a prerequisite, prospective students must possess a relevant bachelor's degree, frequently in a related field.
Candidates may additionally be required to submit academic transcripts, letters of recommendation, and a statement of purpose outlining their motivations, goals, and aspirations for the program.
Financial Aid and Scholarships: An enormous investment in one's future is made by pursuing a Master of Arts degree. Numerous institutions, including Sikkim Manipal University, provide financial aid and scholarship opportunities to make this investment more affordable.
With the help of these initiatives, students will receive financial assistance and the cost of attending college will be lessened. Scholarships are a great option for people in need of financial aid because they can be given out based on a variety of factors, including academic achievement, financial need, or other considerations.
Learning Environment That Is Flexible: Students can learn in a flexible environment thanks to online master's programs like those provided by Sikkim Manipal University. The capacity to choose one's own pace is a further example of this flexibility, which goes beyond physical location.
Online courses give you the flexibility to design your study schedule, whether you prefer to learn during the day, at night, or on the weekends.
Education is the key to future success and personal development in today's world of rapid change. The Master of Arts program is thoroughly examined in this detailed guide, which delves into all its opportunities and facets. This guide emphasizes the value of education and the advantages of pursuing a Master of Arts degree through its adaptable online format, rich curriculum, and career prospects.
A high-quality education is guaranteed thanks to Sikkim Manipal University's dedication to excellence, and numerous financial aid options make this goal reachable for many. As a result of accommodating a variety of student needs, flexible learning environments promote inclusivity in the classroom.
You Might Also Like: