TECH
Parent-Child Travel Bliss: Ugreen Docking Station and USB Hub in Action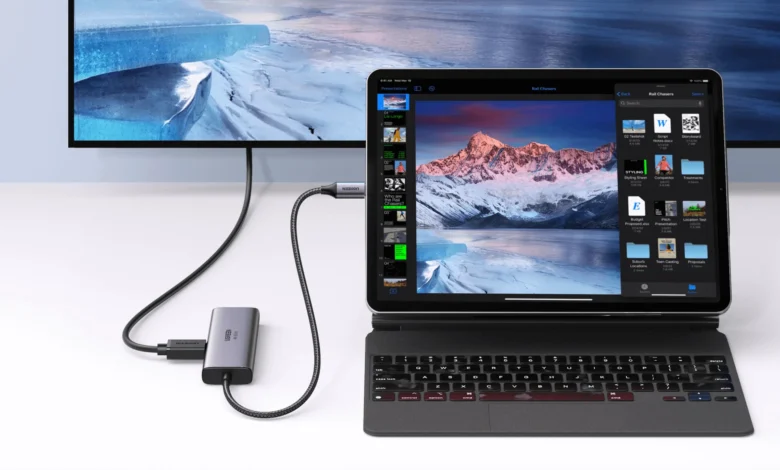 Traveling with children can be a daunting task. Between keeping them entertained, managing their devices, and ensuring everyone stays connected, it can feel like a juggling act. But fear not, because Ugreen has come to the rescue with their Docking Station and USB Hub, a travel companion that can transform the way families experience their journeys. In this article, we'll explore how the Ugreen Docking Station and USB Hub can bring parent-child travel bliss to the forefront.
The Challenge of Family Travel
Traveling with children is an adventure in itself. Whether it's a long road trip or a flight across the country, kids need to stay occupied. While mobile devices like tablets and smartphones can be a godsend for keeping children entertained, they often come with a set of challenges:
Device Management: Parents must juggle multiple devices, ensuring they are charged and ready for use.
Limited Ports: Most devices have limited USB ports, making it difficult for everyone to stay connected or charge their gadgets simultaneously.
Cable Chaos: The more devices you have, the more cables you need. This can lead to a tangled mess in your travel bag.
Battery Anxiety: It's nerve-wracking to watch your device's battery drain when you're in the middle of a long journey.
Introducing the Ugreen Docking Station and USB Hub
Ugreen's Docking Station and USB Hub a game-changers for family travelers. This compact and versatile device acts as a hub for all your devices, offering a multitude of features designed to make your life easier on the go.
1. Device Centralization: With the Ugreen Docking Station, you can centralize all your family's devices in one place. No more digging through your bag to find charging cables or adapters.
2. Multiple USB Ports: Equipped with a variety of USB ports, including USB-A and USB-C, this hub allows you to connect and charge multiple devices simultaneously. Say goodbye to the frustrating hunt for available charging outlets.
3. Universal Compatibility: The Ugreen Docking Station is compatible with a wide range of devices, including laptops, tablets, smartphones, and gaming consoles. This means it can cater to all your family's tech needs.
4. Rapid Charging: Don't waste precious travel time waiting for your devices to charge. The Ugreen Docking Station provides fast charging capabilities, ensuring your devices are ready to go when you are.
5. Cable Management: No more cable chaos. This hub helps you keep your charging cables organized, preventing them from tangling up in your bag.
6. Space-Saving: Its compact design won't take up much room in your travel bag, leaving more space for other essentials.
7. Reliability: Ugreen is known for its quality tech accessories, and the Docking Station is no exception. It's built to withstand the rigors of travel, ensuring it lasts for many journeys to come.
Making Travel Memorable Again
With the Ugreen Docking Station and Usb Hub in tow, family travel becomes a breeze. Parents can keep their children's devices charged, entertained, and organized. No more frantic searches for charging outlets at the airport or on the road. No more worrying about devices running out of battery during a crucial moment in the journey. Instead, you can focus on making memories together as a family.
Final Words
So, if you're planning your next family adventure, make sure to pack the Ugreen Docking Station and USB Hub. It's the secret weapon that will turn your travel woes into travel bliss, ensuring that both parents and children enjoy the journey as much as the destination. Say goodbye to travel stress and hello to unforgettable family experiences, all thanks to this remarkable travel companion from Ugreen.