Blog
The Paramount Significance of Age Verification in the Gaming Industry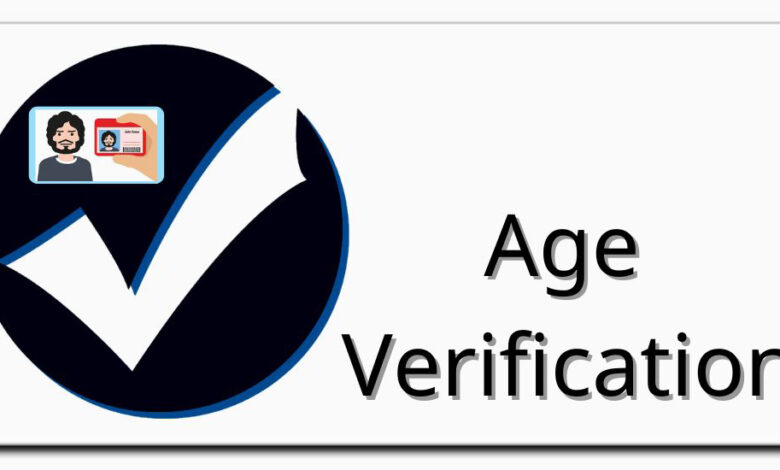 The world is becoming increasingly accustomed to technology and promoting digital platforms for all types of business. So, the need for ID verification greatly increases, and age verification is integral to this process. This is particularly true of industries offering age-sensitive products or services. A well-known example of such an industry is the online gaming sector, which includes distinct types of gaming whose nature is sometimes adult-based.
Identity theft and forged IDs are also very common in the gaming sector, as several young users like to have access to adult-based games that may be inappropriate for them. They might use fake IDs misrepresenting their ages to do so. Thus, verifying users' ages is also an essential part of ID verification.
Age Verification in the Gaming Industry
There was a time when games used to be simple and age-friendly. The gaming industry has also developed significantly with the shift towards online platforms. Today, the gaming sector has been widespread via digital spaces that connect one to different parts of the world from one's home. A large proportion of the world plays games online nowadays, and this population comprises underaged gamers.
The gaming industry has made about $776.4 million in revenue, and it is expected to increase even further in the coming years. However, children younger than a certain age having access to gaming programs that offer adult-based content without adult supervision might raise security concerns. Even though such platforms have age gates, they lack a proper online age verification system. 
Why is it Imperative to Verify a Customer's Age?
In the gaming sector, it is increasingly important to monitor the access and usage of age-restricted content to protect the interests of both companies and their users. Thus, it is important to have online age verification systems in place. The main reason why it is essential to authenticate a user's age is to safeguard minors so that they cannot access content that is not age-appropriate.
This may include certain games that contain mature graphics or adult-based content unsuitable for children or minors. By confirming a user's age, gaming platforms can implement appropriate rules and prohibit unauthorized entries to detrimental content. This will ensure a safe digital space for users. Secondly, gaming companies are legally required to apply age verification policies to ensure legal compliance with government regulations.
This would also ensure that minors are not accessing age-restricted games. Thirdly, by appropriately applying age identification procedures, companies depict a dedication to responsible practices. This, in turn, helps firms to establish trust with their users. All in all, identifying ages online greatly reduces the threat of unauthorized activity and identity theft.
How to Perform Online Age Checks?
The gaming sector is legally obligated to conduct online age verifications. So, they must ensure to implement a proper age verification process because it is imperative to ensure the safety of both the company and its users. This can be done digitally in a number of ways.
Online ID Authentication: Gamers go to the platform and submit their personal identity details such as name, date of birth, and residence, and the data is subjected to thorough checks to verify the user's real age. This ensures that underage users are not gaining access to mature content.
Facial Recognition: Facial authentication plays a vital role as an online age verifier. This is also done through facial biometrics. AI-based Facial recognition technology determines that the potential user has indeed given their real age and ID and is not underage. This way, gaming companies can protect themselves from penalties while reducing parental concerns.
Document Verification: The age of users can also be verified online through their personal or identification documents, for example, their IDs and debit or credit cards. If companies verify the ages of users through debit or credit cards, this would reduce the likelihood of minors using their parents' cards without their authorization.
Conclusion
With the growth of the gaming industry, there has been a drastic shift to online platforms for games, and more users are playing games online. This has greatly benefited the gaming sector. However, it has also given rise to threats of fraud.
This is because users try to access adult-based games that are inappropriate for them. Therefore, it is essential to monitor the usage of gaming platforms and verify users' age before granting access to the platforms. Thus, proper age verification solutions are essential to safeguard the company's reputation and minimize parents' concerns regarding the level of access to the content.
You Might Also Like