HEALTH
4 Questions to Ask a Medical Negligence Attorney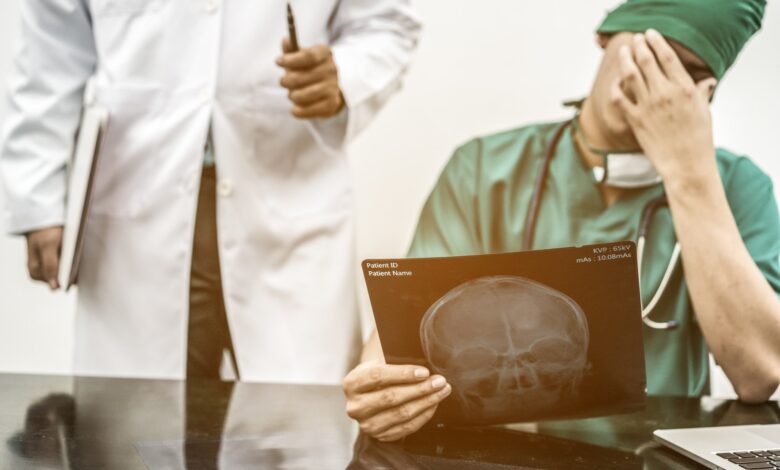 Even among medical professionals who are at the top of their game, a mistake can happen. Sometimes no matter how hard they try, they just can't complete the surgery with success. Other times, they don't have the supplies that they need and need to get creative.
In other instances, negligence on the part of the hospital, doctor, nurse, or pharmacist is to blame. But how do you know if you have a case, much less what to do next?
How do you know who to hire a negligence attorney and how much the case is going to cost?
To help you answer those questions, we've put together this helpful guide. Keep reading to learn more!
1. What is Your Experience in Handling Medical Negligence Cases?
When looking for a medical negligence attorney, it is important to ask them about their experience in handling cases similar to yours. Some questions to ask may include how many years they have been practicing in the field of medical malpractice if they specialize in this area of law, and what their success rate is for similar cases.
It is also important to inquire about the types of medical negligence cases they have handled, as well as any notable settlements or verdicts they have obtained. By asking these questions, you can gain a better understanding of the attorney's experience and capabilities in handling medical negligence cases. You can also ask your lawyer to enlighten you about just culture in healthcare.
2. How Do You Assess the Merits of the Case?
Inquire about the potential malpractice case that can be recovered and the likelihood of a settlement or trial. It is also important to discuss any potential conflicts of interest and how they will be addressed.
Ask about the attorney's availability to answer questions and provide updates. Additionally, ask for their assessment of the strength of the evidence and any potential challenges that may arise.
3. What is Your Fee Structure and How Do You Handle Costs?
It's important to know if the attorney charges a contingency fee (a percentage of the settlement or verdict) or an hourly rate. In addition, it's important to ask about potential expenses, such as court fees and expert witness fees, and how they will be handled.
Some attorneys may require upfront payment for these costs, while others may deduct them from the settlement. Understanding the fee structure and cost management approach of a medical malpractice attorney can ensure a transparent and fair agreement for both parties involved.
4. What is Your Approach to Negotiating Settlements and Going to Trial?
You should also ask about their communication style and how often they will update you on the progress of your case. It is also important to inquire about their strategy for negotiating settlements and how they will determine if taking your case to trial is the best option. Ask about their willingness to fight for your best interests and their track record in securing fair and just settlements for their clients.
Know the Questions to Ask a Medical Negligence Attorney
In conclusion, it is essential to ask the right questions when seeking justice for a medical negligence attorney. We hope to empower you to make informed decisions and find the right legal representation.
Don't hesitate to reach out to a skilled attorney and get the answers you need. Take control of your case and seek the compensation you deserve.
If you found this helpful and want to read more great content, check out our latest blog posts now!
You Might Also Like: