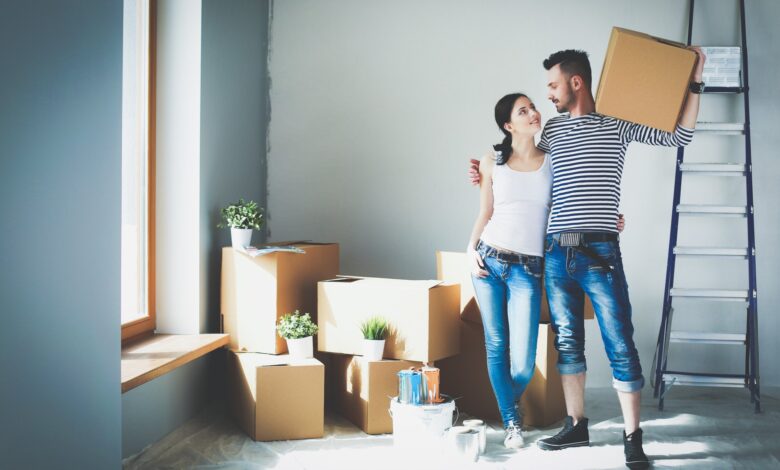 Did you know that 15.3 million American households move each year?
If you're part of these statistics and looking to move into a new home, do not forget about all the little things that will make your new home feel like a home. A clean area that is free from dust and ready for you and your family to live in is an essential part of the moving experience.
If the idea of moving in cleaning seems overwhelming, it is time to look for a little help. Use this move-in cleaning checklist to prepare for your new life.
Gather Cleaning Supplies
The first thing to do is gather all the necessary cleaning supplies to make the home sparkle. You want to start with the basics, like a mop, broom, bucket, vacuum cleaner, and dusters. Also, include sponges, paper towels, window cleaner, and a variety of different cleaners for surfaces like counters and floors.
Having all the supplies at your fingertips makes cleaning much easier, so you can get right to work scrubbing your new place. Don't forget carpet shampoo for the carpets and a small tool kit in case any DIY projects come up. Just a few simple supplies will make your new home look fresh and clean in no time.
Clear Out the Clutter
Guarding against clutter is essential to create the home of your dreams. Assess each room of the home and get rid of anything that does not belong.
Clear out old furniture, clothing, decorations, and other items. Discard items that are no longer needed. You can also donate or sell items you may not need but still find useful. You will be amazed at the space and freedom that can come from paring down your belongings.
Finally, keep your home free from clutter by investing in strong storage options and refraining from bringing in too much unnecessary stuff. By staying ahead of supplies and decorations, you can keep your space open and clutter-free while making your new home sparkle.
Revitalize Carpets and Floors
Cleaning the carpet and refinishing the floors will make your home look polished and inviting. Vacuum the carpets to get rid of any dirt or dust. Bring them back up to life with a modern, clean, and pleasant scent. If needed, rent a steam cleaner to deep clean the carpets and make them look brand new.
Hiring professional cleaning services to revitalize your carpets and floors is the best way to ensure your new home will sparkle. Professional cleaners have the industry knowledge and know-how to use specialized equipment to deep clean your floors and carpets so they look and feel like new. To help you find one, check out this site https://cjcleaningservicesnc.com/claremont-nc-house-cleaning-maid-services/.
Move-In Cleaning Checklist: Making Your Home Sparkle
Making your new home sparkle doesn't have to be a daunting task. Use this move-in cleaning checklist to be methodical and systematic in tackling it.
Take the stress out of moving day and keep your new home a beautiful, comfortable place to live. Now you know the steps to making your new home sparkling clean, so give it a go today!
Browse through our other blog posts for more information and advice.
You Might Also Like: