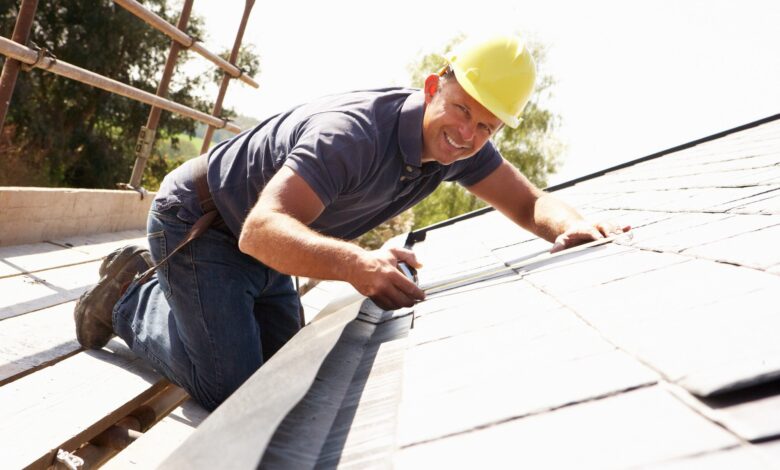 If your commercial roof is looking a little worse for wear, you could be losing money from a large repair bill down the road. Roof repairs can add up, becoming extremely expensive in the long run.
Instead of letting your commercial building fall prey to repair bills, why not pay for a roof inspection? If your building has a major problem, you can get it repaired before it's too late.
However, if it only has minor issues that can be fixed at low cost, you won't have to go through the hassle of finding a commercial roofing company.
Sound good? Then read on for the must-know questions to ask commercial roofing experts before you hire them.
1. What is Your Roofing Experience?
When considering hiring a commercial roofing company, it is important to ask them about their roofing experience. This will give you insight into their knowledge and capabilities in the industry. You should inquire about the types of roofing projects they have worked on in the past and for how long they have been in business.
It is also important to ask about their specific expertise, such as working with different roofing materials or installation techniques. Be sure to ask for references and examples of their previous work. This is to ensure that they have the experience and skills necessary to meet your roofing needs.
2. What Type of Roof Do You Specialize In?
When it comes to hiring a commercial roofing company, it is important to ask the right questions to ensure you are getting the best service for your specific needs. One crucial question to ask is, "What type of roof do you specialize in?" This is important because not all roofing companies are experts in all types of roofs.
Some may specialize in flat roofs, while others may specialize in pitched roofs. By asking this question, you can ensure that the company you are hiring has the necessary experience and expertise to work with your specific type of roof. This can give you peace of mind and confidence in their abilities to effectively handle your roofing needs.
3. Do You Offer Maintenance Service?
Before hiring a commercial roofing company, it is important to ask if they offer maintenance services. This will ensure that your roof is regularly inspected and any potential issues are addressed before they become major problems. Ask about their maintenance plan and how often they will conduct inspections.
Inquire about the types of maintenance services they offer, such as cleaning gutters, repairing leaks, and checking for damaged shingles. It is also crucial to ask about the qualifications and experience of the maintenance team.
This is to ensure they are equipped to handle any maintenance needs for your specific type of roof. Regular commercial roof maintenance service will not only prolong the life of your roof but will also save you from costly repairs in the future.
4. What is Your Roofing Process?
Hiring a commercial roofing contractor can be a daunting task. It involves protecting one of your most valuable assets – your building. Before making a decision, it is important to ask the company about its roofing process.
Firstly, inquire about the materials and techniques they use for installation and repairs. Ask for information on their safety measures and how they ensure the protection of your property and employees during the process. By asking these questions, you can gain a better understanding of the company and its approach to roofing, ultimately making a more informed decision.
5. Do You Have Warranties and Insurance?
One of the most important questions to ask is whether they have warranties and insurance. Warranties provide peace of mind, assuring that the company stands behind its work and will take care of any issues that may arise. Insurance is crucial in case of any accidents or damages that may occur during the roofing process.
This protects not only the company but also the client from any potential liability. It is important to make sure that the company has both warranties and insurance in place before hiring them to ensure the safety and security of both parties involved.
6. Can You Provide an Estimated Quote?
Before you hire roofers, you will want to ask them a series of important questions to ensure you are choosing the right company for the job. One crucial question to ask is, "Can you provide an estimated quote?" This will give you an idea of the cost of the project and allow you to budget accordingly.
It is also important to ask for a detailed breakdown of the quote so you can understand the cost of materials, labor, and other expenses. This will also help you compare quotes from multiple companies and ensure you are getting a fair price. Overall, asking for an estimated quote is a crucial step in the hiring process and can help you make an informed decision.
7. Are You a Licensed Roofer?
Before hiring the best roofers, it is important to ask a few key questions to ensure that you are hiring a reputable and qualified company. One crucial question to ask is, "Are you a licensed roofer?" This question is essential because working with a licensed roofer ensures that the company has met the necessary standards and qualifications.
This is to perform the job correctly and safely. It also provides peace of mind knowing that the company has the necessary skills and experience to handle any potential issues that may arise during the roofing project. Hiring a licensed roofer can also protect you from any potential legal complications in the future.
Choose the Best Roofing Experts for Your Home
In conclusion, hiring commercial roofing experts is a crucial decision that should not be taken lightly. Asking the right questions can help ensure that you hire a reputable and experienced company that meets your specific needs. Don't hesitate to thoroughly research and ask for references before making your final decision.
Take the time to ask these questions and make an informed decision for the safety and longevity of your building. Don't wait, take action and make the best choice for your building.
If you want to read more articles, go to our blog.
You Might Also Like: