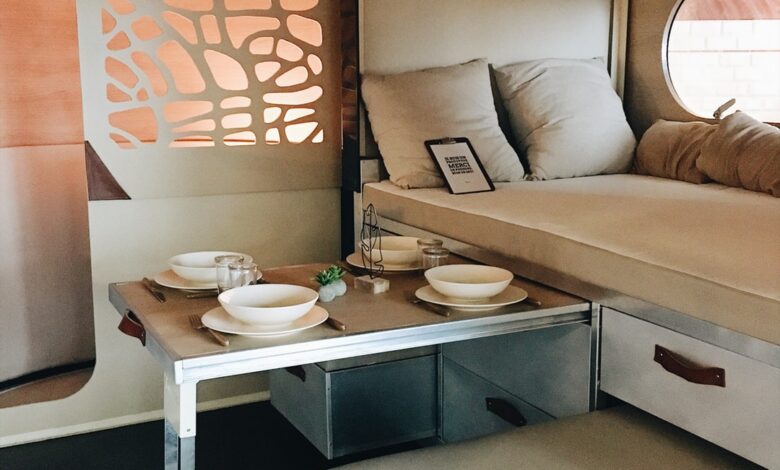 Are you ready to transform your RV bedroom into a cozy haven on wheels? An RV bedroom makeover can turn your mobile home into a comfortable retreat that you look forward to coming back to after a day of exploring.
If you're looking to upgrade your RV bedroom, then you're in the right place. There are tons of ways to create a beautiful and comfortable space within a small and unique space.
After all, there's no better way to relax and unwind after a long day of travel than to be surrounded by a bedroom that is beautiful and functional.
Keep reading for our top tips for small and cozy RV bedroom makeover ideas that you need in your life.
1. Upgrade Your Mattress
One of the easiest and most impactful ways to enhance your RV bedroom is by investing in comfortable mattress types. After all, a good night's sleep is essential for a successful road trip.
Consider replacing your old RV mattress with a Nectar mattress. Nectar is known for its premium memory foam mattresses that provide exceptional support and comfort. The best part is that Nectar mattresses are designed to fit various bed sizes, including RV-specific dimensions.
2. Lighting Matters
In your RV bedroom, swap out harsh, fluorescent overhead lights for softer, warm-toned LED lights. You can also add wall sconces or bedside lamps to create a cozy ambiance.
Don't forget to install dimmer switches to adjust the brightness to your liking. Soft, dimmable lighting can transform your RV makeover into a peaceful oasis, perfect for winding down at the end of the day.
3. Maximize Storage Space
To make the most of every inch, consider adding storage solutions that are both functional and stylish. Install shelves or cabinets above the bed to store books, personal items, or decorative pieces. Under-bed storage containers are also a smart way to keep your essentials organized and out of sight.
4. Personalize With Textiles
Textiles can add warmth and personality to your bedroom makeover ideas. Consider adding throw pillows, blankets, and curtains that reflect your style and preferences. Opt for soft, cozy fabrics that invite you to relax and unwind.
Mixing and matching patterns and colors can give your RV bedroom a unique and inviting look. Adding a rug under the bed can also bring comfort and a touch of luxury to the space.
5. Create a Relaxing Color Palette
To create a cozy and tranquil space, opt for soft and soothing colors like pastel blues, muted greens, or warm neutrals. These colors can make a small space feel more open and inviting.
Consider painting an accent wall or using peel-and-stick wallpaper to add a touch of personality without overwhelming the space. A well-thought-out color palette can turn your RV bedroom into a serene retreat.
Get Inspired By These RV Bedroom Makeover Ideas
In conclusion, a small and cozy RV bedroom doesn't have to feel cramped or boring. With a few simple RV bedroom makeover ideas, you can transform your space into a comfortable and inviting sanctuary on wheels. From maximizing storage to adding personal touches, the possibilities are endless.
So what are you waiting for? Get started on your bedroom makeover today and make your road trips even more enjoyable.
If you find this article helpful, read our other blogs on this site and learn more!
You Might Also Like: